The Bureau of Labour and Statistics has categorized Technical Writing as one of the top skills to learn, as it is projected to grow by 6% from 2021 to 2031. Bangladesh is the second largest country in online supply labor, making it of the top countries preferred by employers. The new digital economy paved the way for new freelance, business, and employment opportunities at the click of a mouse. Technical writing courses in Bangladesh are a wise career move for any time in the economic cycle.
What is Technical Writing?
Technical writing has become one of the most in-demand professions due to the great need for businesses to engage their existing clients and attract new ones. The beauty of this discipline lies in communicating complex subjects and making them simple, clear, and effective for the target audience.
The Society for Technical Communication (STC) defines it as a broad field that exhibits at least one of the following characteristics:
Communicating about technical or specialized topics, like medical procedures, engineering processes, scientific documents, etc.
Communicating by using technology like web pages and social media such as web pages, help files, or social media sites
Providing instructions on how to carry out any task.
In this career path, you will have to document yourself and adapt to different audiences and industries, so prepare to be a chameleon.  Technical Writing Courses in Bangladesh are a profitable option for those pursuing a career in this growing and demanding field.
Principles of Technical Writing
In writing, we always need to think about our readers and put ourselves in their shoes, regardless of what we choose to write.  A good writer understands how to translate words into pictures in the reader's head. In technical writing, this is also true, but the premise is different, the reader should be able to visualize a solution and in some cases the steps to take.
There Are Four Principles That a Technical Writer Must Keep in Mind at All Times.  
Clarity: The structure is also essential in this part, and all the contents must be formatted properly with its table of contents, titles, headings, and subheadings. This gives the reader a more visual point of view. Besides, structure, the language of the content must be understandable and simple, and always function to their target audience.
Correct: Content must always be accurate, the writer must have specialized knowledge of a particular subject, and if they do not, research must be conducted, but it's the author's responsibility to ensure reliable sources and factual content.
Direct: The form of writing should always be in an active voice with proper grammar, spelling, and punctuation to clarify the reader's experience. You should avoid verbiage at all costs and keep your content straight to the point.
Objectivity: The form of writing should always be in an active voice with proper grammar, spelling, and punctuation to clarify the reader's experience. You should avoid verbiage at all costs and keep your content straight to the point.
All these principles can be seen in more detail with hands-on assignments through Technical Writing Courses in Bangladesh.
Industries in Technical Writing
Technical writers have traditionally worked in fields like engineering, robotics, aerospace, medicine, biotechnology, and chemistry. Although these industries are still in force, the demand and the need to strengthen ties with end-users or potential customers have caused this industry to expand its scope to other fields.
Clickhelp, a worldwide documentation company, and Kovai. co a premium software company in India has shared their expertise and experience and enlightened us by sharing new industries where Technical Writers are highly appreciated.
IT: This industry offers a wide range of opportunities as software documentation plays a huge role in this industry. A product's or service's operation must be explained clearly at all stages of the software development process to ensure clear understanding and engagement with the target audience.
Insurance: In this field, it's fundamental to have knowledge of Regulatory Compliance and the financial industry. Insurance companies hire technical writers to ensure that their rules and regulations are communicated effectively to their end-users, ad one mistake could cost millions of dollars.
Government: Technical Writers in this field create documents like inspection reports, policy guidelines, and administrative procedures, as well as different government products and services that must be transmitted adequately to their end-users.
Education: In this field, technical writers are responsible for writing courses, designing programs, writing textbooks, and working material for students. It's essential to have a background in education.
Heavy Machinery and Automobile Industry: In this field, it is essential to have knowledge of mechanical engineering or automobile technology. Technical writers are responsible for writing descriptions, operating procedures, marketing materials, catalogs of parts, etc.
Technical Courses in Bangladesh are a great option to expand your career and explore new horizons.
Job Roles in Technical Writing
Technical Writing as a career can be a very lucrative job, according to Glassdoor the annual average income of $68,478.00 and besides the different fields, there are a vast number of roles you can perform. Scholarship platform, RaiseMe has detected some of the roles their students carry out once they have graduated from their partnership colleges.
Content Writer
Content Developers
Documentation Specialist
Information Designers
Policy Writers
Manual Policies
Web Page writers
Technical Communication Specialists
Technical Writer Junior/Intern
Technical Writer
Head of Technical Writing
Technical Documentation Editor
As you can see the opportunities are there, Technical Writing Courses in Bangladesh are part of the blue ocean of opportunities, so what are you waiting for to prepare yourself for a better future?
Types of Documents
Technical writing is a diverse discipline and not only when it comes to industries or job roles but in document types.  Document type depends on many factors, such as the document's purpose and the industry it serves. Examples include:
End User Documentation: These are end-user manuals with a strong customer-oriented focus. Examples of these are how-to guides, instructional manuals, Installation and Set-Up guides, User Guides, FAQs, etc.
Traditional Technical Writing: These are documents written by a writer with specific knowledge for a specific audience. Examples of these are Technical Specs and documents.
Medical Writing: This kind of writing is normally published in medical journals or official medical procedures, as it contains information related to treatments, research articles, equipment instructions, and medical procedures. Clarity is important as these are learning resources for doctors and practitioners.
Case Studies: This is usually a detailed document of a situation that happened in the past to help a business improve its product or service and reach higher business goals, or in some cases find solutions to an existing problem.
White papers: These are usually a compliment and used indirectly as a marketing tool, although that is not the intent. This document exposes the problem and the solution for a product or service.
Release Notes: These are used when a new product is introduced to explain its characteristics, what it does, how it can be used, and how it can be fixed. As time goes on, updates are released when the product is no longer so new.
As you can see, this is an interesting career path, when considering Technical Writing courses in Bangladesh.
Also Check: Content Writing Courses in Bangladesh
Top 5 Technical Writing Courses in Bangladesh
1. Technical Writing Master Course-IIM SKILLS
IIM SKILLS has been a leading online educational platform since 2015. Over the years, it has earned respect by providing online quality education and understanding the market demands to provide its learners with the most forefront education that meets real-life requirements.
IIM SKILLS has designed one of the most comprehensive Technical Writing Courses, where the learner can acquire the skills and knowledge to function effectively in the current demanding and changing market.
This is a 5-week program with 20 hours of live classes, 60 hours of hands-on assignments, and internship opportunities where you can immerse yourself in real-life situations that will prepare you for the current competitive job market.
The program contains 13 comprehensive modules where the learner will acquire fundamental market skills like Technical Writing, Technical Documentation, and Creative design, among others.
| | |
| --- | --- |
| ·       Introduction | ·       Reviewing and Publishing |
| ·       How to write | ·       API Documentation |
| ·       Creating your content | ·       Dash Sheets, user manuals, |
| ·       Technical Reports | ·       Effective Writing |
| ·       White papers | ·       Medical Writing |
| ·       Conversational Writing | ·       Case Study and Application |
| ·       DDLC versioning | |
Besides the concepts listed above, another one of the takeaways from this course is essential to market tools that accompany and complement the skills you will acquire as a technical writer as you advance in the classes. Some of those tools are MS Visio, MS Project, GIT, Scribus, Canva, PowerPoint, and RoboHelp, among others.
IIM SKILLS understands its students and knows it is not always possible to attend class, which is why it provides session recordings so that you can always catch up any time, plus staff at your disposal to answer any questions.
Even though everybody is welcome to sign up, the course is best for Content Writers, Copywriters, Marketing Executives, Technical Documentation Engineers, Control Engineers, IT Engineers, or anyone with knowledge in any other field, who wishes to pursue a promising career in writing.
By the end of the program, you will receive a completion certificate that validates your skills. With all these benefits, this is without question one of the best Technical Writing Courses in Bangladesh. If you have any further questions, please contact IIM SKILLS, who will gladly answer any questions.
Email: [email protected]
Contact Number: +91 9580 740 40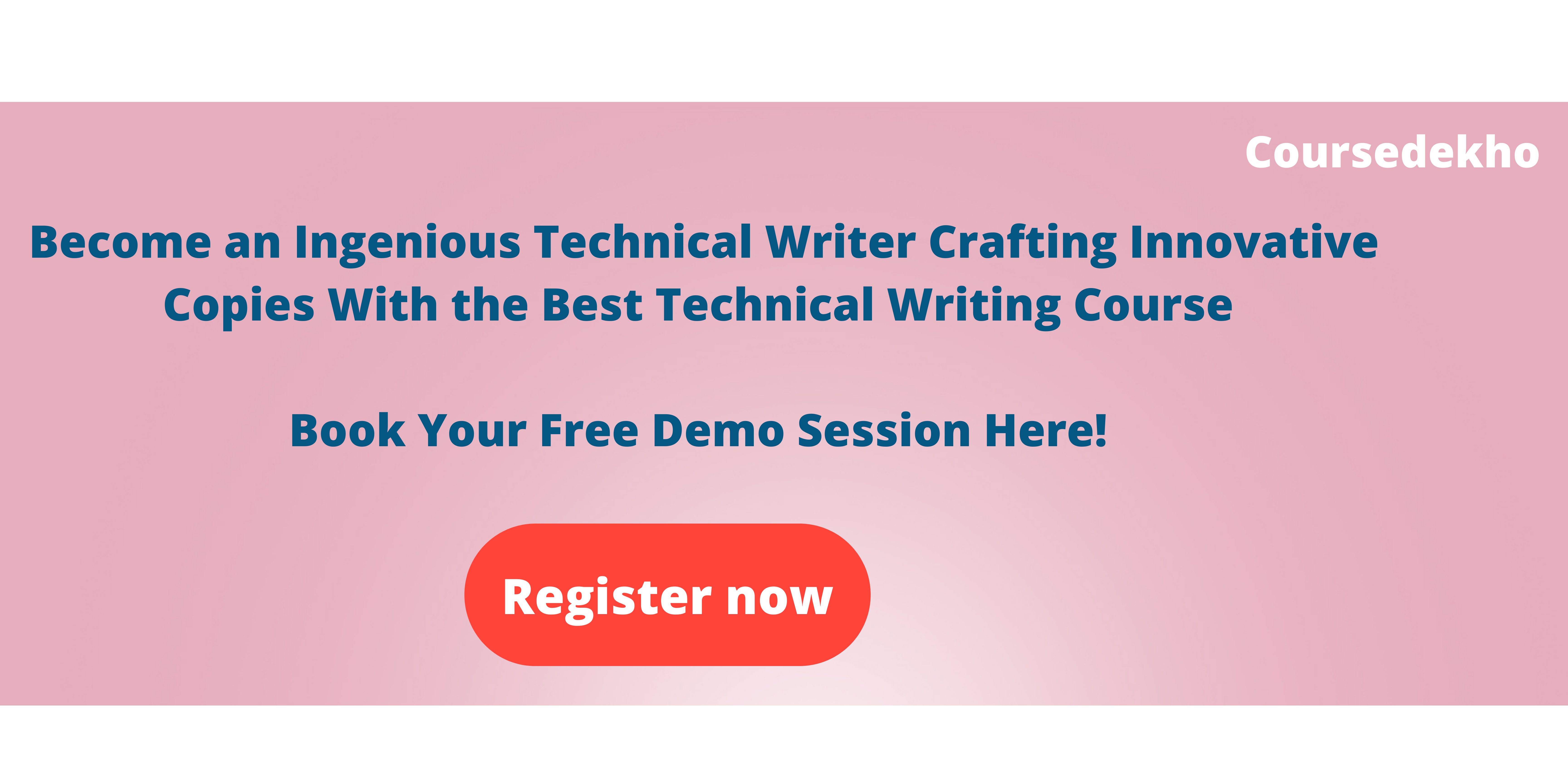 2. Technical Writing Certification-Technical Writing HQ
Josh Fechter, the founder of writing software Squibler, designed an online certification course for beginners wishing to pursue a career in Technical Writing. The program is completely online and self-paced and it is composed of 8 sections with 95 recorded video lessons, assignments, quizzes, a final exam, and lifetime access to the content.
The 8 sections of the program are:
Introduction to Technical Writing
Writing great Technical Documentation
Formatting Technical Documentation
Editing and Readability
Editing and Proofreading
Verification, Communication, and Workflow
Landing a Technical Job
Interviews
The main takeaways from the course are:
Instructor feedback from assignments
Learn the process of writing
Build a technical writer portfolio
Lifetime access to updates in content
As mentioned before, this is exclusively designed for someone starting or making a career transition. By the end of the program, the participant receives a completion certificate. If you have decided to make a change and enter this growing field, this is an option to consider among the Technical Writing Courses in Bangladesh.
3. Basic Certificate in Technical Writing-TechWriter Certification
TechWriter is an association that specializes in technical writing certifications that go from basic to advanced. The Basic Certificate is for working professionals looking to develop their technical language and update their skills, and advance in other technical communication positions.
This certification is completely web-based and self-paced, and it has a duration of 90 hours or 4 months to complete the three mandatory courses. In case, an extension is required additional fees apply.
The modules are:
Some of the takeaways from this course are: learning the basics of technical writing, visual analysis, review, designing and editing documents, grammatical structures and correct formatting, learning and understanding technical editing, and applying Gestalt principles for design.
In this course, the participant is introduced to basic page design like headings, listings, tables, notices, graphics, and highlighting. At the end of this course, the learner will recognize common problems with designs, use the standard designs properly, and state the common design and structure of written instructions.
At this stage, the certificate candidate should have a clear understanding of the role of a technical writer, gather, record, and interpret data to define the user experience and develop communications properly according to the audience, articulate different levels of editing
If you are looking for a viable career option for Technical Writing Courses in Bangladesh, and specialized organizations in certifications, this is a choice to consider.
Recommended Reads:
4. Technical Writing Course- Cherryleaf
Cherryleaf is an affiliate partner of the STC (Society for Technical Communications) and it has created a complete online video course accredited by this organization. The focus of this program is for professionals looking to learn about creating end-user documentation, get a solid understanding of a Technical Author's job, and master the fundamentals of technical writing.
The course is composed of 15 bite-sized piece classes with durations from 8 to 30 minutes. The program can be completed at your own pace, however, keep in mind that access is granted only for 13 months. Some of the topics seen are:
Definition of a Technical Writer
Purpose of a Technical Writer
Overview of the process
Planning and Researching product and audience
Writing planning
Software tools
Reviewing and editing
The main takeaways from the course are:
Skills Necessary to be a Technical Communicator
The entire documentation processes
The skills to be a technical communicator
The course is intended for beginners, junior professionals, or experienced technical writers with no formal training. It is also a great option for those looking to specialize in end-user documentation, and definitely to take into consideration when looking at Technical Writing Courses in Bangladesh. By the end of the course, the participant gets a certificate.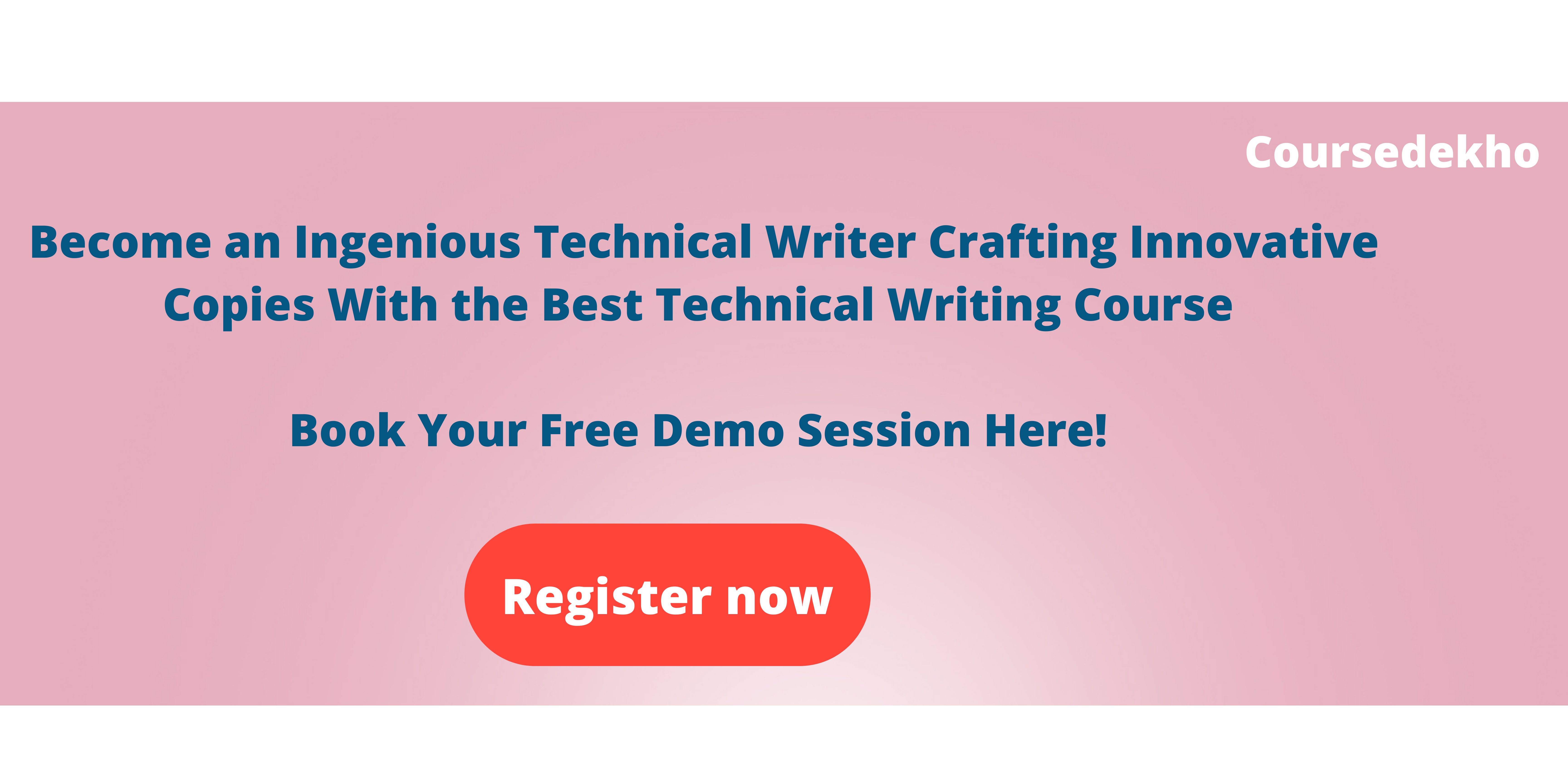 5. Technical Writing with AsciiDoc and IntelliJ IDEA-Udemy
Udemy is an online learning platform with over 213,000 courses that cover a wide range of topics that go from finance to self-development, and it is no exception when it comes to Technical Courses in Bangladesh. Among the sea of options and for the sake of this top, we have picked the top-rated one by the users.
This course is an online self-paced program composed of 11 lectures, each one divided into 5 sections, making a total of 56 minutes. Each lesson has a duration that goes from 10-30 minutes, offering a bite-sized and easy-to-digest learning experience.
The sections in the course are:  
Choosing IntelliJ Idea for Technical Writing
Getting ready with IntelliJ Idea (Installation and Setup)
Writing an Ascii Doc Content
Searching and Navigating Content
Closing
The main outcomes of the program are:
Installing and Starting with IntelliJ Idea
Writing your first document with IntelliJ Idea
Learning Ascii Doc Syntax through simple exercises
Project and editing with Ascii Doc.
Navigating from one file to another inside the project.
This course is designed for technical writers who wish to learn about Ascii Doc and Intelli J Idea. If you wish to have more information, please visit the Udemy website.
FAQs: Technical Writing Courses in Bangladesh
1. Why should I consider taking technical writing courses in Bangladesh?
Technical Writing is a young career field with strong growth projections for the future. For instance, the proliferation of technological, medical, and scientific products has made it essential for companies to get their message across adapted to their end-users or final customers.  Companies are looking for engagement that translates into sales.  On the other hand, there are a lot of professionals in many different fields like medicine, engineering, and IT, but with a lack of communication skills.
2. What are the necessary skills required to be a Technical Writer if I have no experience?
A technical writer is a professional with knowledge in a specific field and at the same time possesses great communication talents. It is difficult to define a set of specific skills but the most mentioned by employment pages are research skills, critical thinking, objectivity, technical skills, writing skills, editing skills, design skills, and teamwork, as they have to interact with other areas of the company. Technical Writing Courses in Bangladesh can help you learn and implement those skills.
3. What tools do I need to learn as a Technical Writer?
There are many tools in the market and the ones you need to learn can vary depending on the scope of usage.  They are classified into the following four categories:
Research Tools: Google Keep, Snag Lt, Page Layers, Snipping Tool.
Authoring Tools: Great examples of this are Microsoft Word, Google Docs, Adobe Frame Maker, Robohelp, etc.
Organizing and Productivity Tools: Asana and Grammarly
Content Creation Tools: Microsoft Visio, Adobe Photoshop, Canva, Powtown.
As you can see, there are a wide variety of Technical Writing Tools in the market.  The choice depends on the company and the functions you choose to perform every day. On the other hand, if you would like more in-depth information consider taking Technical Writing Courses in Bangladesh.
4. Which is better for my technical writing career a degree or a certification?
It depends on where you are in life. A degree gives more general knowledge and takes more time, usually months or years.  If you have the time and the money it is a great starting point to learn.  On the other hand, a certification gives a more specific scope to a certain professional and it takes less time.  In order to advance in your career, it is recommended to supplement it with your degree or your professional experience.
Conclusion
Today, communication has become an integral part of our everyday lives, and with emerging technologies and digitalization, clarity has become an essential part of any business.  In addition to attracting new customers, we must engage them with our service or product, and that can only be achieved through outstanding customer service, which requires exceptional communication skills, which is where technical writing shines.
Technical Writing is a promising career and is in ever-increasing demand due to the need for simplicity for end-users. Imagine buying an exclusive gadget and not being capable of using it because of poorly written instructions, or being a worker with new machinery and making a mistake.
While Technical Writing is more serious and formal than other styles of writing, it is also very exciting as it involves many fields, industries, and different writing documents. Not to mention the juicy salaries and potential clients. The time to learn is now to take action and decide to take one of the Technical Writing Courses in Bangladesh.