Does the phrase 'technical writing' intimidate you? Or are you confused between content writing and technical writing? Once you get to know about what technical writing is, you will find it not intimidating, but very interesting. And what if we tell you that you could learn technical writing, in the gorgeous country of Vietnam, and become a technical writer yourself? Sounds intriguing? Keep reading to find out more about what is technical writing, what are the career options in the field, and what are the best technical writing courses in Vietnam for you to prepare yourself before pursuing a career in the same.
Table of Contents:
What is Technical Writing?
Types of Technical Writing
Best Technical Writing Courses in Vietnam 2023
Career Prospects in Technical Writing
What is Technical Writing?
As implied by the word 'technical', technical writing is a style of writing in which the writer discusses a specific topic that calls for instructions, directions, or explanations. This style of writing is different from other forms of writing such as creative writing, business writing, and academic writing.
The job of a technical writer is to simplify the technical terms, jargon, and lingo associated with the product/service about which they are writing and to provide clear, concise sentences in their document, irrespective of its type.
Types of Technical Writing
Before getting to the list of the best technical writing courses in Vietnam, you should know about the different types of technical writing that exist at present. Generally, technical writing is associated with product documentation. However, there are several different types of technical writing, which differ in form, length, and content based on the product/software that it is about. Here are the most common types of technical writing that you need to know about:
User Guides/Manuals
The most popular form of technical writing is user manuals and user guides. These manuals assist in deconstructing the components of the product and outlining each component's purpose. They work to enhance the end-user experience and respond to questions about the product, application, or service.
Additionally, many manuals and guides begin with the word "How" and address a specific question about the products and services. There are equal amounts of text and visuals in user manuals. They include a text introduction/cover page, an index, and instructions with screenshots that are attached.
This type of technical writing requires one to have a clear understanding of the product/service, of organizing the instruction manuals, and must be able to provide content that is solution-oriented. Some types of user manuals and guides are Training manuals, Product manuals, Instruction manuals, Policy manuals, and Repair manuals.
Medical/Scientific Papers
One of the standard forms of technical writing is papers in the medical and scientific fields. Scientific papers are used by a variety of researchers to analyze reports and compile them into interesting information. The goal is to simplify and streamline the writer's research for the reader. This type of technical writing requires the writer to have a high level of attention to detail, accuracy, and organizational skills.
Assembly Manuals
The repair and assembly manuals are two more typical examples of technical writing. They need a wide range of technical abilities as well as knowledge of how particular machinery or equipment pieces are disassembled and reassembled. This kind of technical writing requires the writer to possess a good theoretical and practical knowledge of equipment and processes, experience in repairing and working in industries, and a strong research ability.
E-books
Non-fictional e-books require a different style of technical writing than other genres since they are conceptual, extensive, and thorough. They seek to make the user aware of the product's intent and purpose. In order to be a technical writer, one must have a good understanding of the format, structure, length, and pace of technical writing.
They must be able to simplify complex and elaborate information. At the same time, they must be able to write extended content as well, as and when required. Lastly, a technical writer must know about the appropriate insertion of images, graphics, and videos.
White Papers
White Papers are detailed reports published by companies to offer solutions for specific products and services. They are frequently created for marketing initiatives involving businesses. It's crucial to concentrate on actual reports, facts, and professional analysis when writing white papers.
Whitepapers are of three types: Backgrounders, which provide the technical details of any new/product or service, Numbered Lists, which are frequently organized with headings and bullet points, highlight the important takeaways of any new product/service and Problems/Solutions, which highlight specific issues that potential customers may be experiencing and offer a data-driven justification for how a highlighted good or service addresses those issues.
Technical Reviews and Documents
Business plans, proposals, press releases, and case studies are examples of technical documents. They play a crucial role in business operations. It strives to describe the research method and findings, regardless of whether your research is business-oriented or scientific.
In order to be an effective technical document writer/technical reviewer, some of the important skills that one needs to possess are excellent communication skills, a sound knowledge of the product/service about which one needs to write and the processes involved and of course must be good at communicating business messages.
Case Studies
White papers and case studies share many similarities. The reader is intended to be persuaded by them. Case study write-ups, however, detail how the solutions were actually put into practice. This particular type of technical writing is a tiny marketing tool for growing small or medium-sized firms. Additionally, it is a fantastic opportunity to demonstrate one's worth to potential clients.
There are three main categories of technical writing – Corporate Case Studies, which are studies of a particular company's history, structure, successes, and setbacks, Comparative Case Studies, which are studies that compare and contrast the advantages and disadvantages of two or more businesses, and, Issue Case Studies, which relate to specific issues and responses pertaining to the particular business.
API/SDK Documentation
API/SDKs, which are documents that specifically outline business processes and are used by engineers, managers, and testers. While SDKs (Software Development Kits) are a toolkit to design apps and their features, APIs (Application Programming Interfaces) are typically used to build communication between various applications. Depending on the mediums and services they offer, APIs, in general, are classified into three groups: Web API, Software API, and SCPI (Hardware API)
Technical Proposals
A technical proposal is a type of document that includes an introduction to a certain product, an explanation of how to solve a particular problem, an execution strategy, and technical information about the deal that a company is proposing.
Technical proposals typically consist of two parts: Business or sales proposals, which are provided to clients and customers that are not affiliated with the organization, and Study proposals which is a detailed and well-thought-written plan written by the researcher.
Technical Manuals
Technical manuals are instructions designed specifically to make it simple for the end user to comprehend the technical aspects of the product. It provides instructions for using, installing, maintaining, and effectively deploying the product.
There are four categories of technical manuals:
Customer support manuals, which take the shape of an online wiki and help desk designed specifically for the product's final user, Organizational support manuals which are designed to make it easier for staff to function productively and successfully, Marketing Support Manuals which are typically product-focused and assist promoting teams in effectively marketing a product, IT support documents which are guides that include glossaries, software development, and product technical specifications and Repair manuals which are created for the product's maintenance and efficient long-term use.
Project Plans
A project plan is a collection of official documents outlining the execution and control phases of the project. Resources, risk management, budget, scope, and corporate communication are all involved. In a nutshell, it consists of responses to 5WH (who, what, when, where, why, and how).
Technical Reports
Technical reports outline the steps, developments, outcomes, or findings of scientific study. They consist of the research's conclusion and suggestions. Technical reports do not have any standard appropriate formatting that is always followed. Before any technical report is published, they seldom ever go through a thorough examination.
Business Plans
A business plan is an essential document that outlines a company's goals and tactics. From a marketing, operational, and financial perspective, it is a clear road map. It concentrates on the company's internal and external audiences. A strong business plan must always include a list of the company's products and services, along with marketing tactics, budget, and financial projections.
Policies and Procedures
The set of rules specifically created for corporations and their personnel to follow are called policies and procedures. These are crucial documents because they lay out how a company will operate. A rule is specified by a policy. The procedure specifies who will follow the regulations and how they will be followed. Overall, the policies always adhere to the procedures.
Corporate Reports
Investors get crucial information from corporate reports. They are created every three months, once a year, and occasionally. Corporate reports assist in determining if a company is profitable or not and why. It involves Director's Report, Auditor's Report, Comprehensive Income Statement, Balance Sheet, and Financial Statements.
RFPs and Proposals
Requests for Proposals, or RFPs, are project announcements that businesses post publicly and describe the project and the bids they are looking for. Businesses that issue and handle projects, define them. An entity may issue RFPs to increase competition and raise competition costs. It involves Background information, Lines of Businesses, Evaluations, and Specifications of Solutions.
Find here the best:
Best Technical Writing Courses in Vietnam
The part that you must have been anticipating is finally here! Here are our curated picks of the best technical writing courses in Vietnam for you to enroll in.
1. IIM SKILLS
The course that tops our list of best technical writing courses in Vietnam is the Technical Writing Course offered by IIM SKILLS, which lasts for 5 weeks. Students must complete an internship in addition to the regular course before they can graduate.
The internship program is intended to be a hands-on learning opportunity where students are paired with a company or industry and are required to complete responsibilities as assigned. The technical writing course offered by IIM SKILLS is created to give students a complete understanding of the principles of technical writing.
This course is set up to assist students in honing their technical writing abilities. It provides a thorough, practical approach to writing for a particular target market: those who must produce software documentation and other types of technical writing.
The primary goal of the technical writing course offered by IIM SKILLS is to help students develop the abilities needed for effectively communicating with and presenting difficult technical information to a wide range of audiences.
This includes practicing effective writing techniques including grammar, punctuation, and spelling as well as establishing strategies for organizing and presenting the information. It also involves recognizing important material and delivering it effectively.
During the period of your course, you will get a guaranteed internship for one month, assistance with portfolio development for job seekers/ aspiring freelancers, lifetime technical and consulting support, your first white paper, a scholarly article/book chapter will be published and you can publish your blog in the renowned newspaper, Times of India.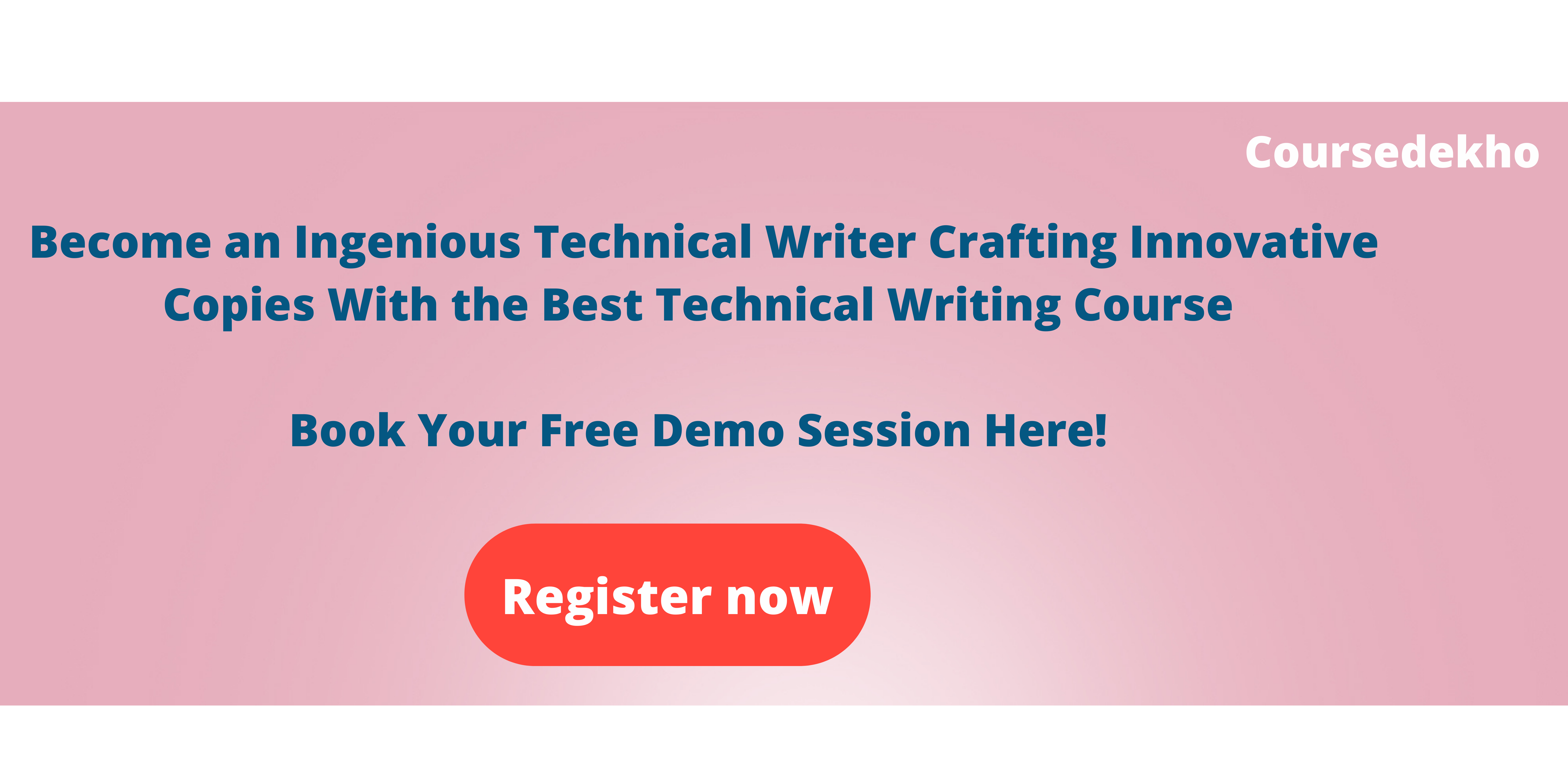 2. NobleProg
Some of the best technical writing courses in Vietnam are offered by the international training and consultancy company, NobleProg. It combines in-person and online learning for Vietnamese and foreign students. NobleProg gives students a top-notch education by equipping them with thorough training and real-world experience.
This instructor-led, in-person program in Vietnam is for engineers who wish to create technical documentation but lack the expertise of a qualified technical writer (online or onsite). On the entire list, this is the only institute for technical writing that offers onsite training.
The course will help you to produce technical content that is both accurate and understandable, create user-friendly content by simplifying complex product information, use techniques and tools to make your writing more efficient, identify and manage the several phases of a writing project, including the composition, editing, translation, and publication. For further information related to the courses they offer, visit their official website.
3. Coursera
The goal of Coursera's technical writing courses in Vietnam, which last between two and four months, is to instruct participants in the creation of correct and understandable technical texts. The course covers the key skills needed to write technical texts, such as composition, style, and grammar.
On Coursera, there are various technical writing courses in Vietnam that are available. These courses are designed for students who desire to advance their writing knowledge and abilities. Students have the chance to experience writing in a range of styles in this practical course, including technical texts.
You can take this online course whenever it's convenient for you. You can study at your own speed and on your own schedule, which makes the course flexible. The Coursera Technical Writing course will help you know about the basic writing guidelines for technical audiences, legal issues pertaining to technical communication, and also about the various professional and ethical issues related to technical writing. For more information, visit Coursera's official website.
4. Alison
Next on our list of the best technical writing courses in Vietnam is the technical writing course offered by Alison. Alison offers one of the only free technical writing courses in Vietnam. You get a chance to learn about the basics of technical writing, communication, and technical report writing for free!
How awesome is that? Moreover, Alison's Technical writing courses can be accessed from anywhere in Vietnam through a variety of platforms, including mobile devices, since it is an online technical writing course. Hence, it provides one of Vietnam's best technical writing training programs.
Prior to beginning diving into the actual work, the course is primarily designed to help beginners learn the subject thoroughly and grasp all of its concepts. The course emphasizes the qualities of effective technical writing, the difficulties of the writing process, and meeting the unique demands of your target audience.
The length of the curriculum ranges from 1.5 to 3 hours. The duration might be short but you will get to learn a lot in a fun and interesting way as their core curriculum consists of 34 core subjects and 7 modules.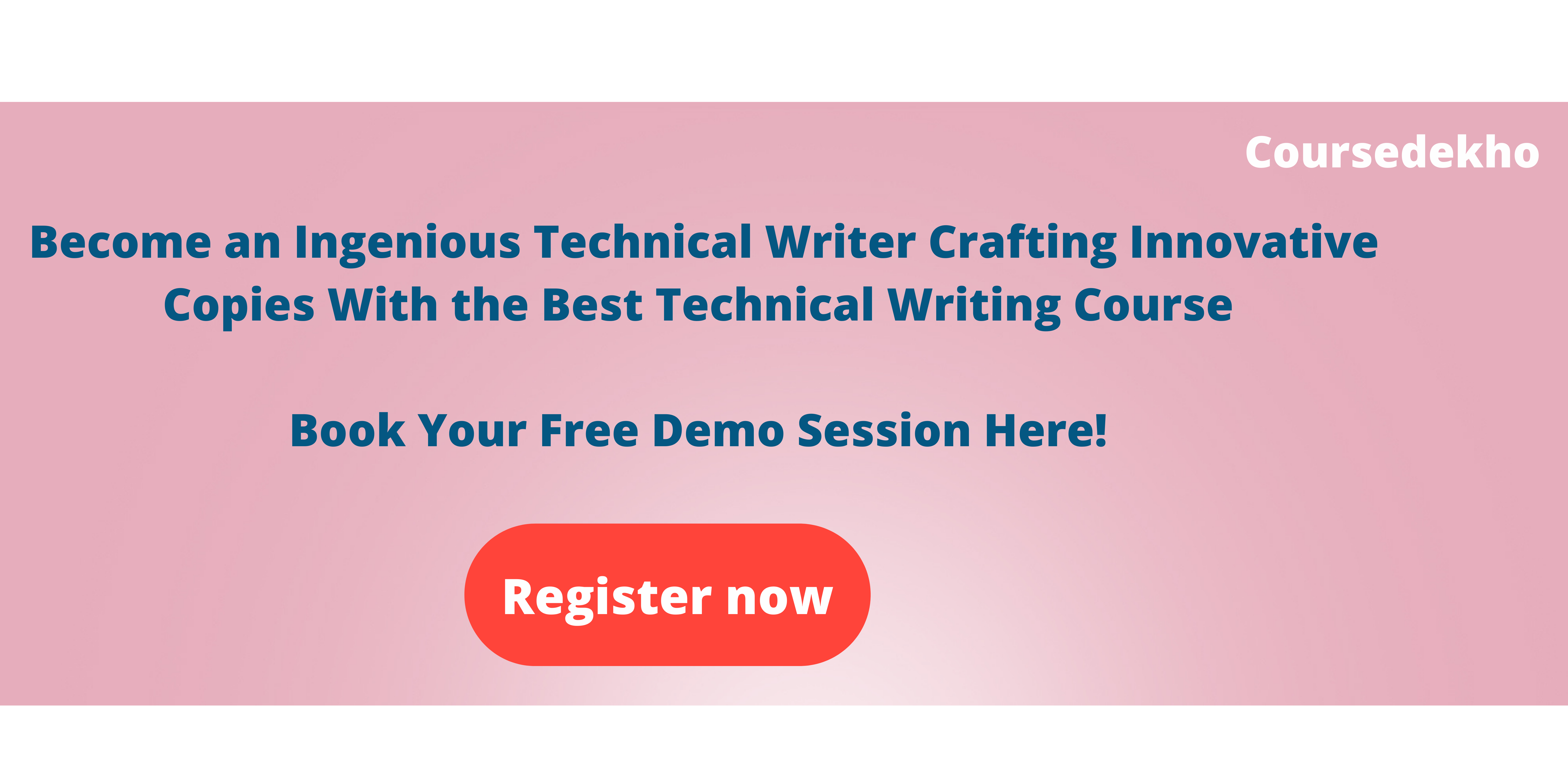 5. Henry Harvin
Considered to be one of the best academic institutes, Henry Harvin offers technical writing courses in Vietnam and in other countries as well. Henry Harvin employs reputable industry experts with more than 15 years of experience. Over the years, a number of organizations have honored their work, resulting in them being invited to several keynote webinars on technical writing courses.
Their courses help in developing professional writing abilities required for delivering information acquired through a series of specialized or test work. You will gain knowledge in writing a variety of specialized reports, including reports on research, progress, and counseling, among others.
You can learn more about their courses, including their gold membership which offers exclusive content and assistance, by visiting their official website.
Career Prospects in Technical Writing
Before you complete any of the technical writing courses, you need to know the various career paths in the field of technical writing in order to help determine the path you want to take later. Candidates with a bachelor's degree in English, journalism, or communications are typically preferred by employers.
A degree and expertise in a specialized discipline, such as computer science, engineering, or medicine, are prerequisites for much technical writing employment. Due to the increased popularity of online technical documentation, previous web design skills are also beneficial.
However, these days, employers tend to put potential candidates to various scrutinizing tasks to determine their capabilities, irrespective of their educational background. That is why completing a technical writing course will be a major boost for your career prospect in the field of technical writing.
Some of the most common roles in the technical writing field are content writers, content developers, documentation specialists, information developers and designers, manual writers, policy writers, technical communicators, technical illustrators, web writers, and technical trainers.
Now that you know about what is technical writing, the various types of technical writing, the best technical writing courses in Vietnam, and the career prospects in this field, we hope that you have gained some valuable insights! Good luck with your journey in technical writing!
Frequently Asked Questions
Q: Is technical writing hard?
A: Technical writing might appear difficult. But if you have a passion for writing, if the content is related to the area of expertise, and/or if you conduct good research in your required field, you will be able to overcome the seeming difficulty.
Q: Is technical writing a good career?
A: With an ever-increasing demand for technological solutions and an increase in reliance on technology, the need for technical writers will never decrease. Hence, if you are looking for a stable career, if you have good writing and verbal English skills, communication skills, and a passion for learning, technical writing might be your best career option.
Q: How to start technical writing?
A: After earning your bachelor's degree, enroll in a technical writing course (if you are in Vietnam, you may enroll in any of the technical writing courses that are listed above), find your niche (the predominant areas are technical, medical or scientific), expand your network by connecting with technical writers (on sites such as LinkedIn),  try to find an industry expert to become your mentor/guide, learn additional technical skills like HTML, JavaScript, CSS, etc and finally, start building your portfolio.
Q: How technical writing is different from other writing?
A: A writer or journalist could try to convince a reader or audience by entertaining them. However, a technical writer's work serves just to educate the reader about a certain product. Every piece of work a technical writer does for a client involves factual, statistical, or usability-based information. Technical writing refrains from expressing personal views or even making comparisons to competing products. There is no room left for imagination in technical writing, unlike the various types of creative writing.