Writing is an art and form of expression where one uses words to express themselves. Creative Writing is a medium of conveying ideas to people in a way where it can directly speak to them. Creative writing as a career choice is emerging and growing day by day so to pursue it requires selecting the right course which suits and helps you to achieve your goals. There are many great creative writing courses in Chennai.
What is Creative Writing?
Creative Writing is a form that encompasses all other forms of writing like professional, technical, or academic. It is more subjective when a person uses his/her imagination to build narratives, plots, characters, storylines, etc. It differs from person to person. It is more about the invention and innovation of ideas to communicate with readers and evoke their emotions.
What Are the Different Forms of Creative Writing?
Free Writing
In this form, you open your notebook and start writing in the flow with whatever comes out of you. In this form of writing, the writer writes continuously and quickly without thinking about grammar or its format. It is also called the stream of consciousness writing.
Journals
It is a form that is informal and requires regular practice. It can be for different types of purposes like personal or creative. It is used to collect ideas, record thoughts, or track goals.
Letters
Letter writing is a crucial part of our day-to-day lives. It is of two forms formal and informal. It is an important skill that must be learned over time. It can be used as a means of communication to convey things in our personal lives and workspace.
Memoir
A memoir is a narration of a part of the life of an author. It is written from the perspective of the author and covers their entire life. "Memoir" is a French word that means "Memory". Authors write a memoir that they remember but not to prove or disprove something to their readers.
Poetry
There is not any specific meaning given to the poetry. It changed its forms in various primitive texts, religions, and sects. It is a form of expression when one is moved by sounds, the rhythm of something, or meaning. There are various forms of poetry like free form or prose poetry.
Skills Required in Creative Writing Courses in Chennai
●     Imagination
The more new ideas you create the easier it will be for you to come up with something that is out of the box to stand out of the crowd. A good imagination helps you create meaningful plots, characters, and stories. To develop your imagination try brainstorming ideas in various ways, which will help to broaden your perspective.
●    Originality
The more original work is the more chance it has that it will stand out. You can look upon others' work for inspiration and add your ideas and twists to make it different and interesting. Readers looking for something original that hits differently and is interesting to read.
●    Persuasion
A good writer can persuade others in their thinking and behavior. If a piece of writing is not able to alter the way the readers think its impact will be short-lived. You need to understand their way of thinking and then draft your piece in a way that is compelling to help them alter their way of thinking.
●    Vocabulary
A strong vocabulary helps the writer to convey his/her message in a limited amount of crisp words. It helps the writer to plot things in interesting ways which are not too complex as well as not too simple.
●    Grammar
Good grammar makes a piece of writing concise and clear to deliver what it is intended to deliver. Poor grammar can be an indicator that the writer is not equipped enough in his work. Grammar makes a piece of work smooth to read and allows writers to avoid mistakes.
A Good Piece of Creative Writing Courses in Chennai Has the Following Things in Common:
●     Decide your target audience
If you know what kind of audience you are targeting then it becomes easier for you to write correctly. Knowing the target audience makes it easier to connect and plot in a way that flows smoothly and is appropriate for the targeted audience.
●    Writing with what you are comfortable
It becomes easier for the audience to resonate with your story when you have felt it somewhere. Writing such stories which resemble somewhere close to your life helps to bring authenticity to it and helps readers to connect to it naturally.
●    Paying attention to detail
The more detail your piece the more real it will seem to the readers. The plots, dialogues, and actions should be consistent and fluent. Paying attention to the details helps to maintain the quality of writing making it more impactful.
●    Don't forget to be Creative
Stories or plots which can make readers question their thinking are the ones that are creative enough to be thought-provoking. There is no starting or ending point when it comes to how to be creative in your writing. Being creative is purely subjective as it can differ from person to person.
●     Emotional investment
The readers must feel emotional resonance with the plot or story. The story must evoke an emotion in the readers whether it be sadness, anger, or happiness. If readers are not able to connect to your piece then they will find it dull to read.
Different Types of Techniques in Creative Writing Courses in Chennai
●     Metaphors
Metaphors are a type of figure of speech that explains something with the use of something else when in reality they both are not the same thing. A metaphor is used to compare or explain something. Some can find metaphors a bit strange. They are used in poetry, literature, and other kinds of writing. Metaphors are ideas that make things easier to understand and less complicated.
Similes are a figure of speech used to draw similarities between two things. Like or as is always used to draw similarities. Similes help the reader understand easily and have a better visualization of the nouns being compared.
●    Analogies 
Analogies are used to establish a relationship and similarity between two things. They differ from metaphors or similes because similes and metaphors only show the similarity but analogies are used to go a step further by explaining the reason behind them. Analogies are used to establish an identical relationship as well as that identifies the shared abstraction between two things.
●    Imagery
The description of something is not easy through the use of text or written words unless imagery is used in it. Imagery is a way of describing plots, characters, and vivid imaginations in such a way that is appealing to their senses. Imagery aims at the reader's senses of taste, hearing, smell, touch, or sight making the piece of writing more like it exists in reality.
●    Personification 
Personification is a type of figure of speech where human qualities are attributed to things or objects which are not human in reality. Personification is used for an artistry or literary effect. Personification cannot be used in professional or technical writing. It is used when we want readers to deeply connect with the character we are choosing to showcase something we are intending to.
●    Contrast in Writing
The contrast in writing is used to establish a difference between two things. It is a straightforward method used by writers to explain the difference by not making it dull. It is used both in persuasive and creative writing.
●    The rule of three
The rule of three is a popular writing method often used in three ways of sentences, stories, and situations. In the rule of three principles, we divide ideas, plots, or storylines into groups of three. Rule three adds a touch of complexity to your writing making it more interesting to read.
●     Creative Writing VS Technical Writing
Technical writing is straightforward and focuses on providing clear and concise information on something. It converts technical terms or complex things into simple and easy-to-understand language. The idea behind technical writing is that it is written to help the end user such as online tutorials about something, instruction manuals, etc.
Creative Writing is more subjective and differs from person to person. It is based on imagination and ideas and it is written to evoke a certain kind of emotion in the reader. Applying both technical and creative writing in a piece of writing can make it more interesting as technical writing alone can be considered dull and boring to the user or the reader.
●     Creative Writing VS Critical Writing
Critical Writing involves trying to find a solution to a problem by analyzing it from different perspectives. It requires coming out with logical reasons and connections associated with an idea and offering your opinion related to a problem.
Creative writing is more focused on finding new and innovative ways to present an idea or something to the reader while Critical Writing is more focused on presenting a topic in a professional and precise manner.
●     Creative Writing VS Copywriting
Copywriting is basically writing clear and short messages for various purposes like websites, brochures, emails, advertisements, catalogs, and many more. The goal is to insist the reader to take a certain action and it is mostly sales oriented. In Copywriting there is not any space for any kind of interpretation.
Blending copywriting with Creative writing can help to engage more with the audience as there is nothing more eye-catching than a creative short and clear message.
Other best courses in Chennai:
Creative Writing Courses in Chennai
1. IIM SKILLS
IIM SKILLS started as an educational blog in which they were able to help 1 million people digitally after which they launched a full-fledged educational training program. They started with their content writing master course which later became widely successful in helping thousands of students.
It is headquartered in New Delhi, India. It has a presence in more than 23 cities in Asia including both Dubai and Singapore. It provides courses in Finance, Marketing, Data, and many other categories.
Features of Content Writing Courses are:
4 weeks of live online training classes
3 months of Internship(optional)
Free tools worth ₹35k
The cost of this course is ₹14,900 + 18% GST.
This form is currently undergoing maintenance. Please try again later.
The curriculum of this course is:
Introduction to Content Writing
WordPress Web Development
Digital Content(Articles, Blogging, Web Pages)
Copywriting
Marketing Collaterals
Email Writing
Social Media Writing and Video Scripts
Creative Writing
SOP and Business Listing
Legal Writing
Technical Writing 101
SEO( Search Engine Optimization)
Content Marketing
Affiliate Marketing and Adsense
Freelance Content Writing
Resume Writing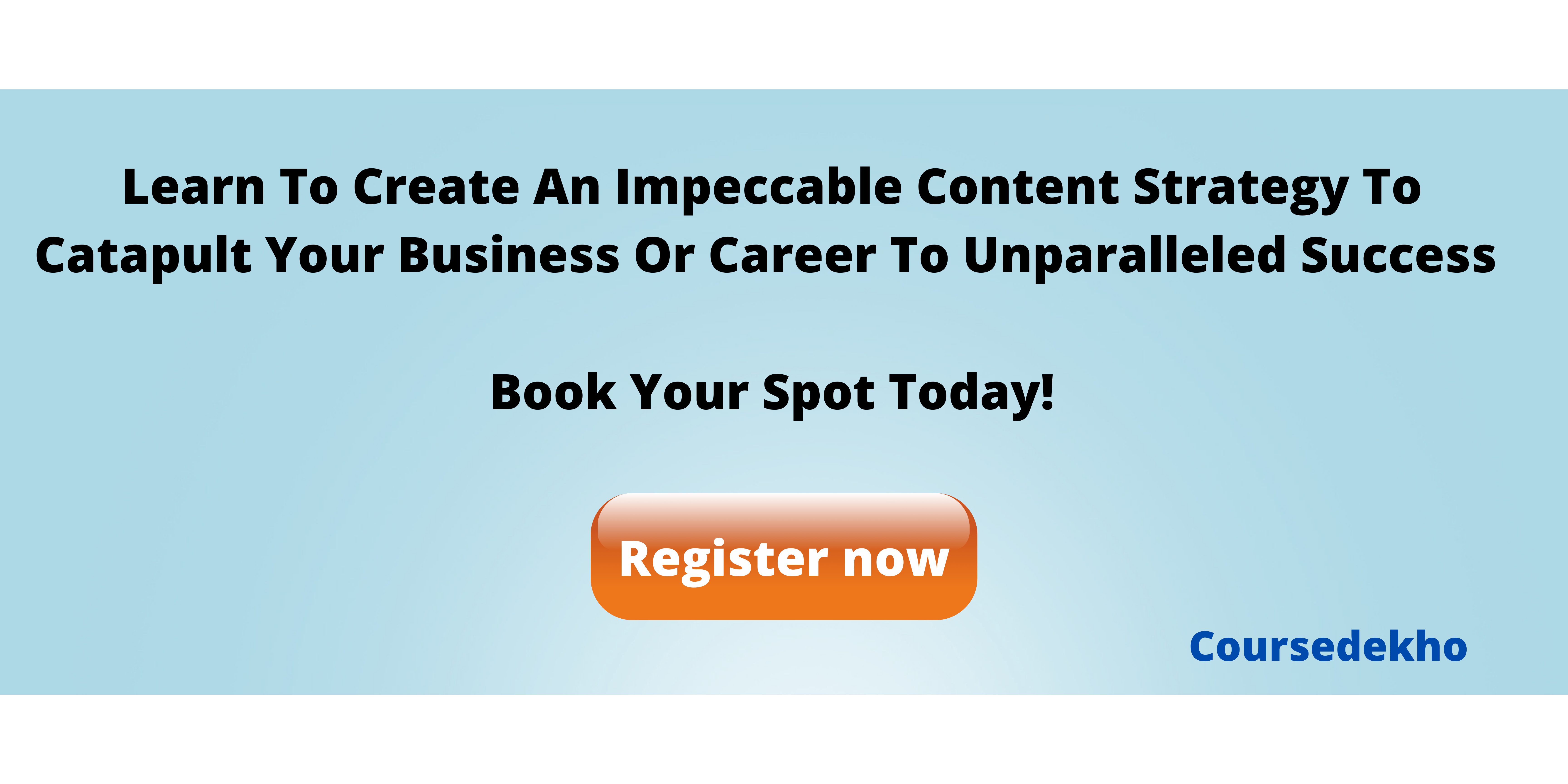 2. Complete Creative Writing-All genres- the full course by Udemy
Udemy is an online platform that offers online courses on all subjects from finance, business, health, fitness, etc. Udemy offers 200k+ courses with the help of 70k+ instructors in 75 languages. This course teaches you how to write engaging poetry, fiction, non-fiction, and drama.
Features of this Creative Writing Courses in Chennai are:
The cost of this course is ₹ 399.
The length of this course is 12 hours with 145 downloadable resources.
A certificate of completion is provided after completing the course.
The contents of this course are:
Fiction
Poetry
Drama
Creative nonfiction
Creating a digital portfolio.
3. Creative Writing Specialization by Coursera
Coursera is a leading global online platform to provide the best courses for the career development of learners around the world. They have partnered with 275+ leading universities of the world to bring the best, most affordable, and job-relevant courses to every individual.
113+ million individuals around the world have benefited from their courses. Creative writing specialization is a beginner-level course aiming to teach three major creative writing genres: memoir, short story, and narrative essay.
Features of this Creative Writing Courses in Chennai are:
The duration of this course is divided into three options: 1 month, 3 months, and 6 months.
This specialization is divided into a series of 5 courses:
Creative Writing: The Craft of Plot Skills you will learn: Short Story Writing, Fiction Writing, Creativity,     Copy Editing
Creative Writing: The Craft of Character Skills You will learn: how to build vivid and unforgettable characters
Creative Writing: The Craft of Setting and Description
Creative Writing: The Craft of Style
Capstone: Your Story
4. Creative Writing for Adults- Module 1 by British Council India
British Council India is an international organization of the United Kingdom. It aims to provide educational opportunities in different cultures of the world. It is based in New Delhi and was opened in 1993. It offers a specialized range of projects and courses in Arts, the English Language, Education, and society in various parts of India.
It provides a wide range of scholarships and awards which includes the Commonwealth Scholarship and Fellowship, the GREAT Scholarship, the Charles Wallace Trust, and Hornby Scholarships.
Features of this Creative Writing Courses in Chennai are:
The duration of this course is 36 hours divided into 9 weeks.
A Digital certificate is provided upon completion of this course.
The cost of this course is ₹10,000 per participant.
The content of this course are:
Plot
Characters and Settings
Writing Dialogue
Writing short stories
Poetry and poetic tools
Travel writing
Blogging
Screenwriting
Children's Fiction
Memoirs
Experimental Writing
Getting Published
Also, Check:
5. Creative Writing Course by Symbiosis Centre For Distance Learning
Symbiosis Centre For Distance Learning (SCDL) made its inception in 2001. It is one of the leading institutes in India providing distance learning programs. It provides diplomas, certificates, and postgraduate diplomas in every field. It has ties with international and national corporations like Cipla, Aditya Birla, Wipro, Infosys, etc. to provide corporate programs.
This program is designed to hone one's writing skills, expose one to different forms of writing, stimulate creative thinking, and introduce one to the skills of great writers and media personalities.
Features of this Creative Writing Courses in Chennai are:
The duration of this program is 1 year.
The cost of this program is ₹35,000 + ₹ 1200.
The structure of this program is:
SEMESTER 1:
The expressive self
Experiencing the word
Creative lives
SEMESTER 2:
Sources of creativity
Preparatory practices
Introduction to creative forms of Writing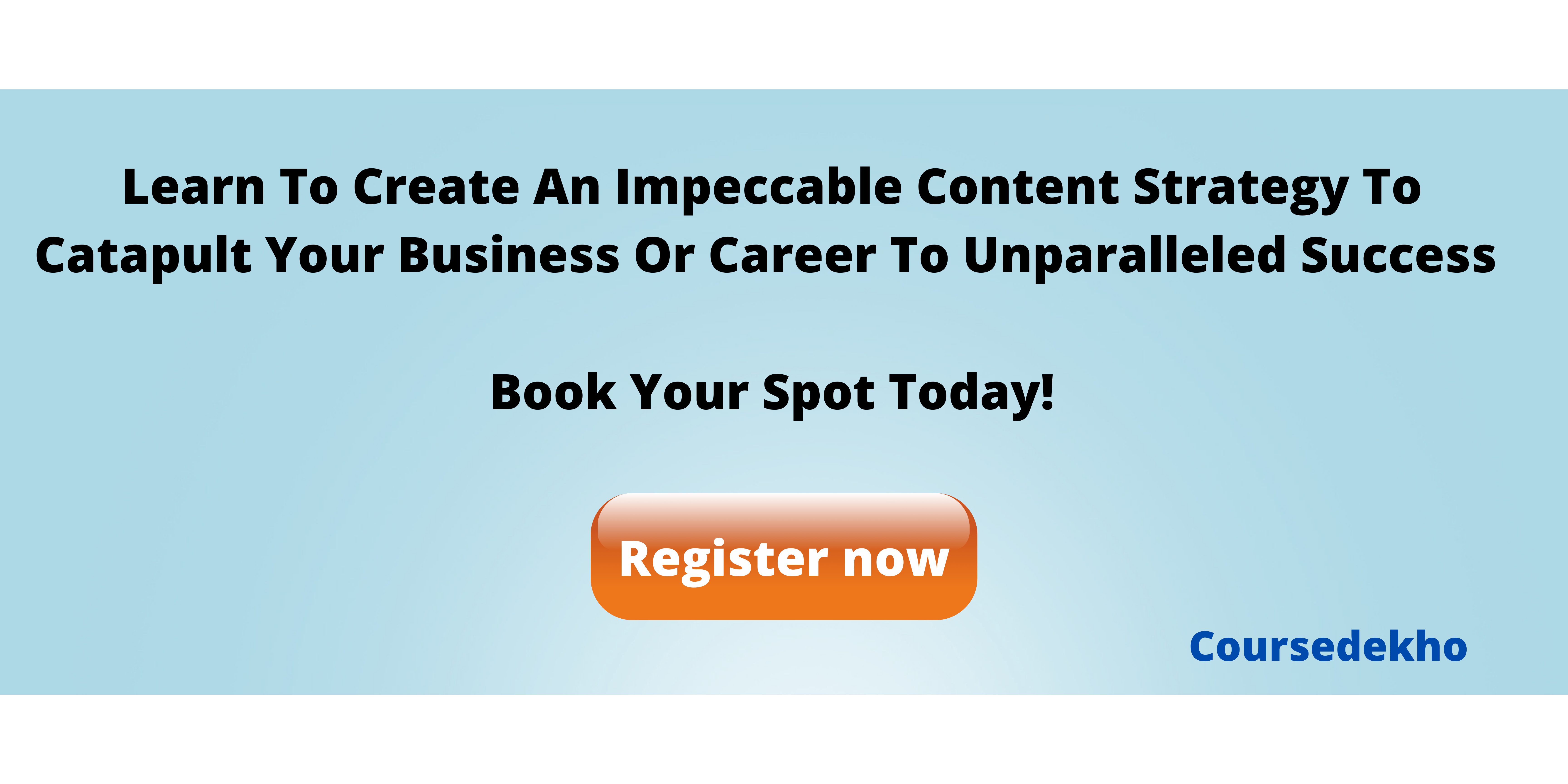 6. Creative Writing Course by Xavier's Institute of Communications
Xavier's Institute of Communications is a part of St. Xavier's College. It provides a variety of programs in production and training. It is one of the biggest nongovernment institutes of communications in Asia. Their mission is to provide education to the whole person in preparation.
Features of Creative Writing Courses in Chennai are:
The duration of this course is 8 sessions of 2 hours each.
The mode of this course is online.
The cost of this course is ₹8,000.
This course focuses on how to build a compelling story both Fiction and Non-fiction.
7. Creative Writing Courses by Online Idea Lab
Online Idea Lab is an online platform that aims to provide practical knowledge, and specialized skills to build successful careers. They provide job-oriented courses which are taught by industry professionals. They provide 3 types of courses in Creative Writing: Creative Writing 101, Creative Writing Foundation, and Creative Writing Advanced.
Features of this Creative Writing Course are:
The duration of this course is 12 hours.
The cost of this course is ₹1999.
8. Creative Writing Courses by Henry Harvin
Henry Harvin is a global ed-tech company based in UAE, UK, US, New Zealand, Saudi Arabia, and Pakistan with their customers based in 97+ countries. It is ranked among the top 500 EdTech companies globally and in the top 100 EdTech companies in Asia. They provide more than 600+ programs through their platform. This course is designed to teach you all four genres of creative writing- Fiction, Creative Nonfiction, Poetry, and Drama.
Features of this Creative Writing Courses in Chennai are:
This course contains 24 hours two way interactive live online classroom sessions.
They provide certification upon completion and an optional 3-month internship.
The curriculum of this course are:
Initiating creative writing.
Literary elements and techniques
Creating stories
Fiction writing
Scriptwriting
Poetry writing
Complementary: soft skills development
Complementary: resume writing
FAQs: Creative Writing Courses in Chennai
●     Why should you opt for creative writing courses in Chennai?
Because, a good creative writing course can help you to build your imagination, to think out of the box and develop creative ideas and help you to get a command over your language.
●     What is the scope of my career after completing creative writing courses in Chennai?
You don't need to have any special degree to begin your career in Creative Writing, you just need to have good writing skills and a proficiency demand over English writing skills. After completing a Creative Writing Course you can become a ghostwriter, scriptwriter, author, copywriter, etc.
●     Is it difficult to learn Creative Writing?
For someone who is a beginner and who lacks writing skills it can be a bit difficult to grasp and become a creative writer but with practice and becoming more and more open-minded and brushing your imagination you can become a successful Creative Writer.
●     How can I improve my Creative Writing Skills?
You can improve your Creative Writing Skills by learning from others and then adding your twist. Brainstorming ideas and then revisiting them from time to time helps in making them better. Focus on your spelling, grammar, and the flow of your sentences to make your piece coherent and easily understandable. Avoid overwriting and try to make your piece more precise and crisp.
●     What is the salary of a Creative Writer?
Based on the data the average salary of a Creative Writer salary in India is ₹26,335/month with the lowest amount of ₹9,000/month and the highest amount of ₹59,000/month.
Conclusion
It's not easy to decide to enroll in a program for learning Creative Writing Courses in Chennai. Every program has its pros and cons and they will differ from individual to individual in terms of suitability. Remember that creative writing is all about your imagination and about how much creativity you bring into your writing. Pursuing Creative Writing as a career choice can be both demanding and challenging but with practice and patience, it is possible that you can achieve your goal.