People who are good at imagining things and putting them in words but are still apprehensive about doing that professionally or feel that they need professional guidance for pursuing it as a career should definitely read this article as this article describes creative writing in detail. The article also covers the best institutes for Creative Writing courses in Vancouver, in case you are somebody who is living in Canada or can shift your base for pursuing Creative Writing as a career. 
What is Creative Writing?
Creative writing cannot be defined but can only be described as a form of writing where creativity takes the forefront and the writer uses his imaginative, creative, and innovative skills to tell a story in such an impactful manner that sentences and paragraphs actually take the form of strong visuals and the emotions of the story can actually be felt by the reader.
Creative writing types include poetry, fiction (novels and short stories), scripts, screenplays, creative non-fiction, songs, parodies, reminiscences, historical fiction, and blogs. Creative writing is purely a work of imagination that is put in an artistic manner to create appealing narratives, plots, and drama.
The imagination's base could be some event from reality but the synthesis of the plot is purely on the whims and fancies of the writer. So the task of a creative writer is to bring his world of imagination to the audience in such a way that it is beautiful as well as appealing.
Every piece of creative writing has its purpose and targeted audience. The writer has to pay attention to each and every part of the write up-be it the beginning, middle, or end, each part has to be framed beautifully by using apt vocabulary, language, and style of narration.
The plot has to be engaging and framed in a style that characters come to life and the events explained in the writing actually start happening in the mind of the reader.
The impact of great creative writing is such that audiences sometimes didn't end up liking the visuals or movies, that are inspired by books, as they find the narratives of the actual book more impactful and descriptive as compared to scenes of the movies. So creative writing is definitely a challenging field but very interesting also.
What is the Difference Between Creative Writing and Journalistic or Academic Writing?
Creative writing is very different from journalistic or academic writing as creative writing is completely imaginative whereas journalistic writing involves facts and information of real-life events. Creative writing aims at triggering the emotional side of readers by engaging them in plots that are intriguing and appealing whereas journalistic writing focuses on actual events and the presentation of facts as they are.
The job of a creative writer is to amplify his imagination and put that in free-flowing words where the reader can go on a roller-coaster ride of his imaginative world. A Journalist's job is to make people aware of the real world happening and incidents, as they are without any modification or addition.
Elements of creative writing
Although writing is an emotional and artistic flow of words and it is very difficult rather impossible to define it in some standard format, some important elements contribute to making an effective creative writing piece. They are enlisted as follows:
Voice:
One of the most important aspects of creative writing is the author's voice. An Author's voice means the way an author delivers its content, the style of describing events and saying things. It is as important in creative writing as voice is for any actor or stage performer.
An author's voice should be as unique as a human fingerprint and distinguished so that readers can easily recognize it. Good voices are unique, clear, natural, and consistent. An author should try to maintain it in all their work as that makes it unique.
Characters:
The second most important aspect of creative writing is identifying characters and their characterization. Characters are people or actors (they can be people, animals, objects, and in some cases any natural force) who actually carry out the story.
Characterization is the character development in enough detail and interesting way that they actually appear real to the readers. The characterization should be unique and detailed for the writing to be interesting and engaging.
Point-of-view:
This is another important aspect. The narrator should always have a perspective on the characters of the plot and also the events in the writing. He should be very clear in whose voice he wants to narrate the story. The work of fiction can be narrated in any voice-first person, second person, and even third person or an eye witness of the event.
Skills You Develop After Doing Creative Writing Courses in Vancouver
The students at creative writing courses In Vancouver are exposed to different genres of writing that develop important skills that are needed for good writers. They learn the craft and process of writing through various workshop-oriented learning programs that are led by experienced and working writers who are known for their work. Some of the skills that students gain while pursuing the course can be summarised as follows:
The students skill up to create their own work in the genre of fiction, non-fiction, poetry, plays, screenplays, lyric and graphic forms, and translations.
They are involved in various creative projects as a result of which they develop skills of effective planning, time management, problem-solving, and leadership quality.
They gain a working knowledge ad also learn to apply professional standards to their chosen genres.
They are also made to research, understand and assess or brainstorm various types of creative work so they learn the skill of thorough research work and analysis.
They also learn the skill to analyze any artistic work, very clearly and concisely.
They learn to adapt their content to various forms or mediums as per their need.
They learn to provide as well as receive constructive feedback on opinions and works of creativity.
They learn the skill of crafting and telling compelling and creative stories
Career Opportunities After Pursuing Creative Writing Courses in Vancouver
A creative writer when guided properly takes up so many skills while pursuing these courses that amplify their chances of getting placed in the market. There are a number of career opportunities that open once you successfully complete Creative Writing Courses in Vancouver that varies across a range of fields including publishing, communications, marketing, public relations, social media, education, and others.
A creative writer has a variety of career paths to choose from, depending on his skills, capabilities, experience, and field of interest. Some of the careers that are open for a person with creative writing skills are stated below:
Arts administrator
Book publishing manager
Communications manager
Communications policy researcher
Community center coordinator
Community organizer
Copywriter
Editor
Festival/Event planner
Fiction/Non-fiction writer
Film/TV editor
Fundraiser/Grant writer
Human resources specialist
Journalist
Librarian
Literary editor
Literary translator
Magazine editor
Market researcher
Marketing Specialist
Media relations coordinator
News analyst
Non-profit administrator
Project manager
Public relations specialist
Recreation programs manager
Screenwriter
Social media community manager
Social policy advisor/analyst
Special education assistant
Speechwriter
Teacher/Professor
Technical writer
Tourism development officer
Travel writer
Literary agent
Web communications manager
Literacy program coordinator
List of Creative Writing Courses in Vancouver
There are a number of good institutes and colleges in Vancouver that offer certification and professional Creative Writing courses in Vancouver. These colleges have good reputations and the students here get good exposure and mentorship from experts in the field. Some of the best institutes and colleges with their detail are listed below:
1. Certificate in Content Writing Master Course(CWMC) by IIM SKILLS
Content Writing Course Highlights:
This is also one of the creative writing Courses in Vancouver in an online format.
This course of content writing is a 4-week-long course with the provision of 3hrs long live sessions at weekends.
In their exceptional teaching approach, assignments are given after every live session and there is strict monitoring of the submission and a thorough feedback system, on the submitted assignments.
It has an internship program for 3 months (10+ hours of live lectures) where you are exposed to real-world content subjects under the guidance and mentorship of industry experts.
The course also includes tools worth 35k absolutely free and lifetime access to LMS for study material and recorded session.
The course offers a lifetime of technical support and consultancy.
During course duration and internship, they guide you build your portfolio and also provide opportunities for freelancing.
The course includes lectures and training in writing e-books, articles, blogs, business listings, press releases, brochures, etc.
The total fee for the course is approx. 245.55 Canadian Dollars + 18% tax
The course offers a certificate of completion.
Course Content:
Introduction to content writing
WordPress web development
Digital content
Copywriting
Marketing collaterals
Email writing
Social media writing
Video scripts
Creative writing
Business listing
Technical 101
SEO
Content marketing
Affiliate marketing
Adsense
Freelance writing
Resume writing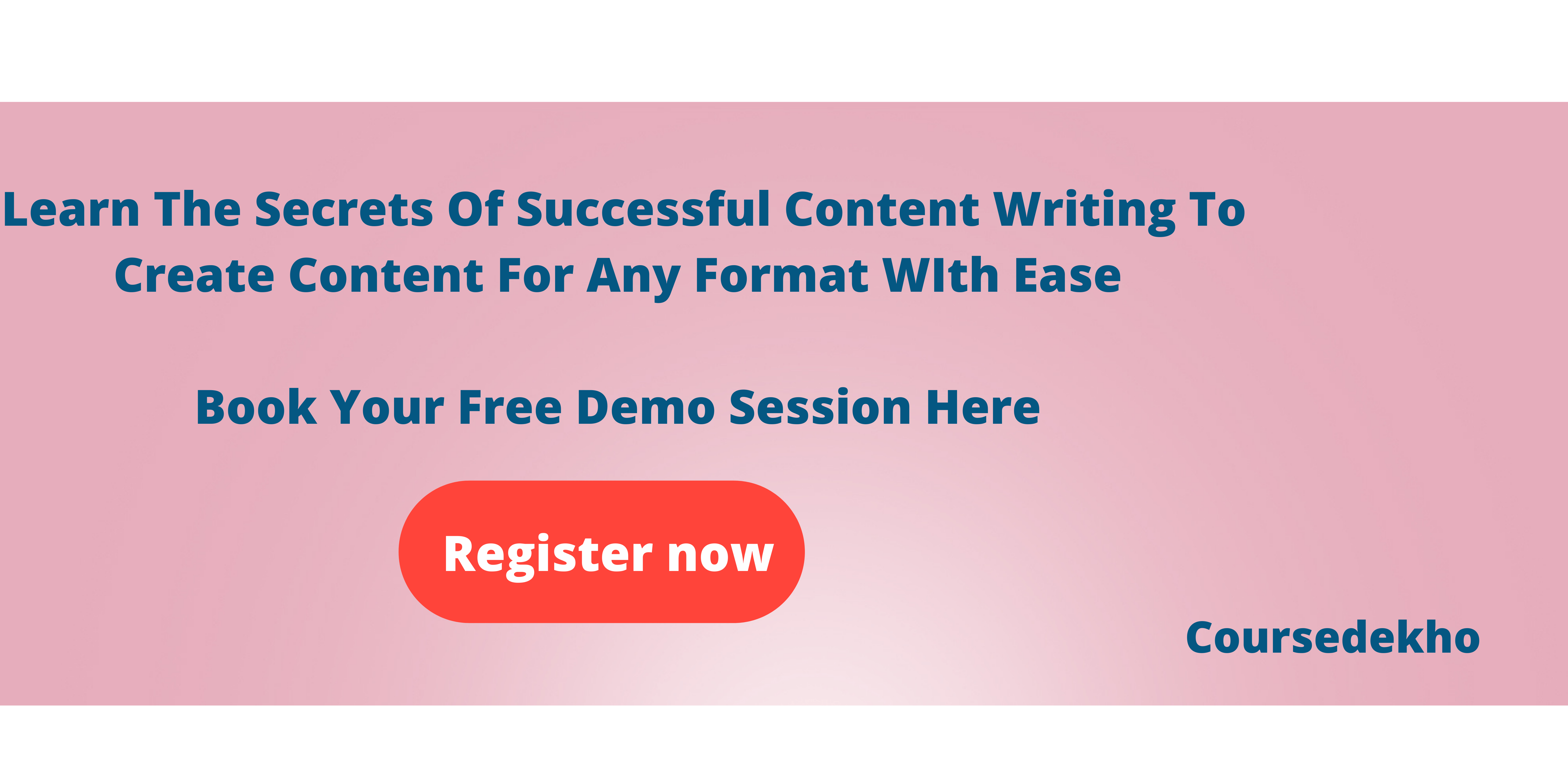 2. Certificate course in Creative Writing from the University of British Columbia
Course highlights:
It is a 2-year course
The course comes under the Faculty of Arts
The course is offered at UBC's Vancouver campus and Okanagan Campus.
The course can be combined with full-time, paid work at top local and international organizations
After successful completion of the course, the participants will be awarded a degree in Bachelor of Fine Arts in Creative Writing or a joint Degree with another department in which the Creative Writing course is considered as half of the Double Major.
The most important aspect of this program is that the Creative Writing Program is the editorial home of PRISM International, western Canada's oldest literary periodical. PRISM is known to publish the best work in contemporary writing around the world.
The two-year studio program offers workshops in various genres including
Fiction
Poetry
Creative Nonfiction
Writing for Children
Translation
Stag Play
Radio
Television
Song Lyric
Libretto
Screenwriting
New Media
Writing for Graphic Forms
Course content:
Year 1:
CRWR 401- Writing Poetry I
CRWR 402- Writing for New Media I
CRWR 403- Writing for Children and Young Adults I
CRWR 405- Writing Creative Non-Fiction I
CRWR 406- Writing for the Screen I
Year 2
CRWR 408- Writing for Graphics Forms I
CRWR 409- Writing Fiction I
CRWR 416-Writing for Television I
CRWR 457- Writing of Drama for Stage II
CRWR 411- Writing for Lyric Forms I
There are other related programs also at the University of British Columbia
Cultural studies at Okanagan Campus of UBC(4 years course)
English at Vancouver Campus of UBC(4 years course)
Media Studies at Vancouver Campus of UBC(4 years course)
3. Creative Writing Certificate by University of Calgary Continuing Education
Course Highlight
This is one of the most sought after Creative Writing Courses in Vancouver
It is a 200-hour program.
The total length of time may vary from student to student depending on how many courses he is willing to take per term.
This program is online, flexible, and interactive that fits well into the busy schedules of working people.
Students have online access to instructors, colleagues, and learning materials.
There is also a free course that is provided by the university by the name of – Digital Skills for Learning Online. This is recommended for those who are taking online courses, for the very first time.
The candidate should be 18 years and above of age.
The course fee is $4,225/- and this is inclusive of $130 of the admission fee.
There is no need for any degree or diploma to apply for this certification course although it is recommended that the candidate has a grade 12 diploma or/and relevant work experience.
Basic English proficiency requirements are a must for the course.
This program is not for international students.
International students who wish to study and work in Canada can apply for similar programs.
The very step to get started in the program is by providing a short writing sample that gives your instructor an opportunity to know what you like to write about and how you write and accordingly they take your journey forward in the world of creative writing.
The program offers various aspects of creative writing from writing development, copy editing, genre writing, and time management, to publishing, and promotion.
All courses in this program are taught by published authors and many of them are receivers of national and international awards.
The course allows you to learn the theory behind your writing.
The students are allowed time to get feedback from the instructor and peers about their work.
In the final project course, the creative work produced by the students is submitted to a published author for evaluation and feedback who then mentors and encourages the student in further journey of the writing world.
On completion, the students are awarded a professional certificate.
Course Content and hours allotted
Core Courses:
WRI 113 Grammar, Punctuation and Spelling: A quick Review-10 hrs
WRI 120 Copy Editing and Proofreading-30 hrs
WRI 140 Creative Writing Exploration – 30 hrs
WRI 500 Creative Writing Final Project – 40 hrs
Creative writing courses:
WRI 417 Beginning to write a novel – 15 hrs
WRI 419 Poetry Writing – 15 Hrs
WRI 418 Screenwriting: What makes a good movie – 15hrs
WRI 460 Writing a novel: First Draft – 30 hrs
WRI 430 Writing creative Non-Fiction – 30 hrs
WRI 416 Writing Mystery Fiction – 15 hrs
WRI 450 Writing Short Fiction – 30 hrs
WRI 421 Writing Science Fiction and Fantasy – 15 hrs
Recommended Reads:
4. Course in Creative Writing from Vancouver Community College Continuing Studies
Course highlights:
This College offers various Creative Writing Courses in Vancouver where you can develop world-class writing skills and uplift your career in the field of poetry, narrative, mystery, crime, young adult, screenplays, and many more related fields.
The courses it offers are mentioned below:
CWRI 1123-Writing Sparks to Completion
CWRI 1143-Finding Your Writer's Voice
CWRI 1162-Creative Writing: The Personal Narrative
CWRI 1169-Screenplay Writing
CWRI 1174-Intro to Creative Writing
CWRI 1175-Advanced Screenplay Writing
CWRI 1179-The Nuts and Bolts of Fiction
CWRI 1180-Advanced Writing Sparks to Refinement
CWRI 1181-Writing to Heal Your Life
CWRI 1182-Writing the Young Adult Novel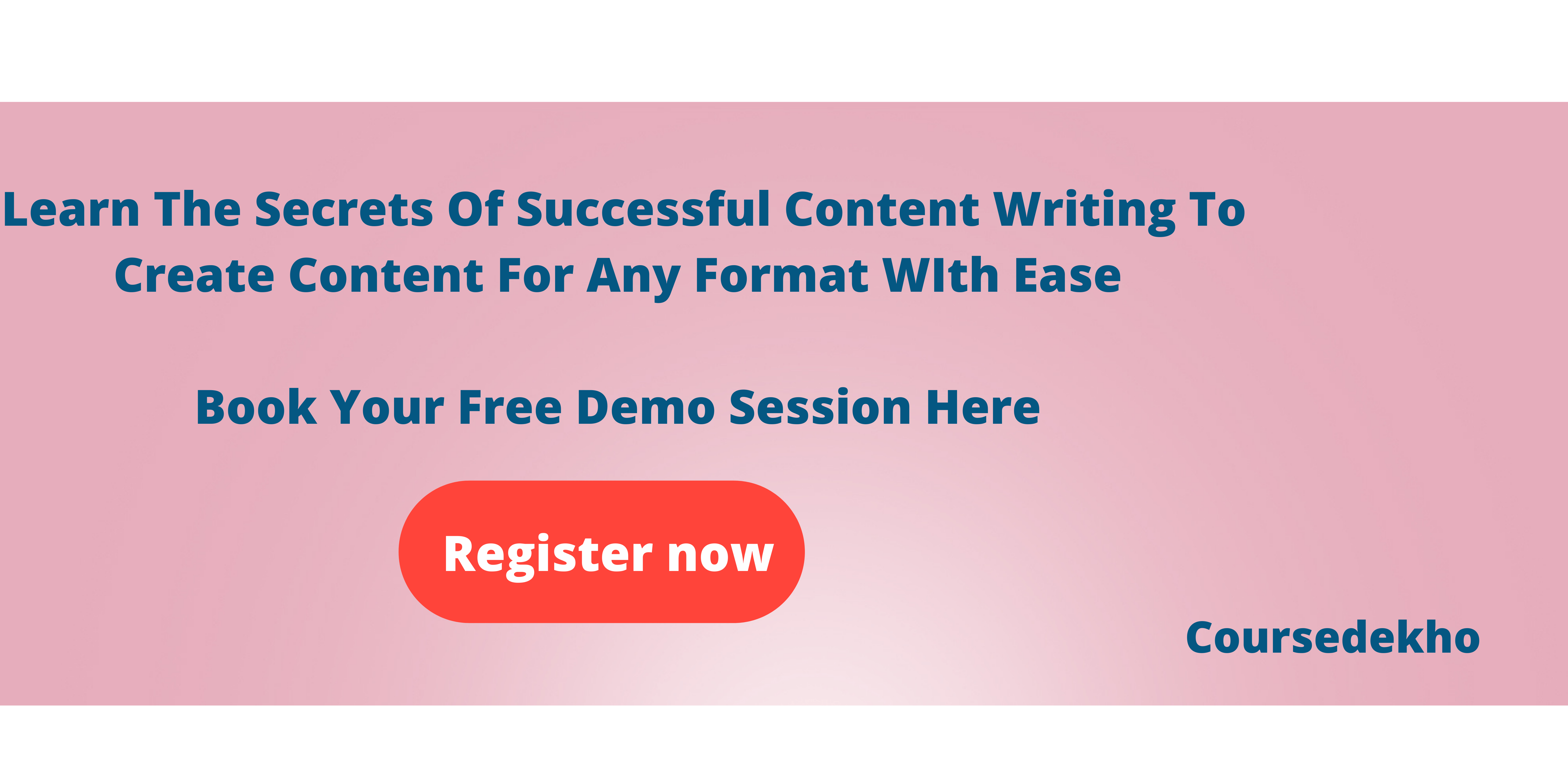 5. The Writer's Studio: Creative Writing Certificate from Simon Fraser University (SFU) Continuing Studies
Course Highlights:
This is another one of the best creative Writing Courses in Vancouver.
This is a part-time formatted program.
The duration is of 10-11 months.
The course can be done online or offline class at Vancouver.
This program offers the right balance between full-time courses such as MFA(master of fine arts) and individual writing courses.
The course offers one-on-one mentorship from authors who have experience and have published work.
The small workshop-based approach that focuses on specific genres is one of the salient features of the course.
The course offers alumni status of SFU and participants can enjoy its benefits after program completion.
The cost is $5,500/-
The total contact hours will be 141.
The program ensures that their students' work is published at the end of the program.
Frequently Asked Questions: Creative Writing Courses in Vancouver
Q1. Is a creative writing course worth pursuing?
Writing is a skill that comes from within. One cannot be taught to write but if properly guided, an inborn talent can be shaped into something meaningful and worthwhile. The formal creative writing courses teach students the art and good practice of writing. They make them confident to present their work to the world. So people who want to make it big in the field of creative writing should definitely pursue a formal creative writing course.
Q2. Is it a good choice to pursue Creative Writing Courses in Vancouver?
Vancouver is a great city and a big hub for writing and publication houses. It has so many institutes and colleges offering creative writing courses as such the students have exposure to contemporary and seniors of the field. Therefore, pursuing Creative Writing Courses in Vancouver is a good choice.
Q3. Do writers earn well?
Writing is a creative field and it's also a field where you get recognized depending on the amount of appreciation and liking you get from the public for your work. So in a way, it is a rewarding field and many accomplished writers earn a lot of name, fame, and money. It's all about hard work and creativity that one can put into his work to make it unique and appealing to the masses.
Q4. What is the scope of creative writing?
Creative writing is a field that will never lose its relevance as long as there is human existence on this planet, there will be stories to tell and humans have a strong tendency to lose themselves in the world of imagination and fantasies. It is one of the most beautiful experiences to surrender your emotions to the imaginations of others. People of all ages love to listen to stories and get lost in them. It is something that is impossible to change in humans. Story-telling, in one or another, will always be there for ages to come.
Conclusion:
Creative writing is a wonderful field of imagination where a writer's capability of narration, unique content, detailing, appealing plot line, and delivery of the narrative matters the most. People who are good at imagination and storytelling and who have the urge to do something big in the field of writing should get a formal education in this field as this will help them to refine their working style and also help them to launch their career in this field.
Good writers with proper guidance can do wonders in this field. They can earn the name, fame, and money that they deserve after such hard work. It is a field that will never get saturated as till the time humanity exists, there will be stories to tell and ears to listen to them. This timeless craft will never get outdated, although the form and medium might vary in future generations. So grab the opportunities in any of the Creative Writing Courses in Vancouver to uplift your career in this field.